CHAUVET DJ Creates Lighting Experience at Mobile Beat 2017
March 2017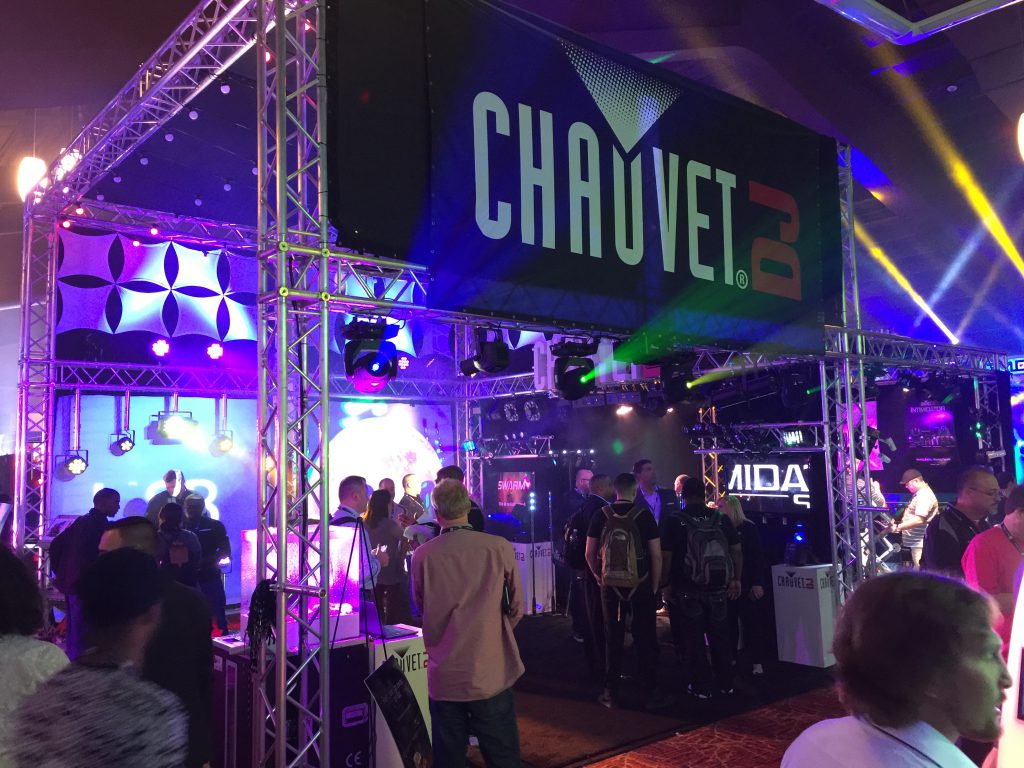 SUNRISE, Florida – CHAUVET DJ once again provides a dazzling display of lighting inspiration as the lighting sponsor of the Lighting Experience at Mobile Beat 2017.   Entertainment professionals from around the world convening at the Tropicana Hotel for the annual event will witness one of the largest lighting displays ever at a DJ trade show, as CHAUVET DJ will deploy well over 100 high output fixtures in its design.
The eye-popping lightshow, which takes place at the Trinidad Pavilion main stage, is only one of the special events that CHAUVET DJ has planned for Mobile Beat.  The company will also be sponsoring an educational seminar by well-known DJ Jeremy Brech that explores the opportunities created for mobile entertainers by the rapidly expanding special event market.
Brech's seminar  "As Seen on TV, " which takes place Tuesday, March 14th from 1:00 pm to 1:45 pm (just before the main show floor opens), will detail how DJs can achieve lighting results for events that create looks similar to what their  clients see on big production TV shows.   The seminar will also look at ways mobile DJs can market their services to the event market.
In addition to the inspirational "As Seen on TV" seminar, CHAUVET DJ will be providing opportunities for attendees to experience the latest cutting-edge lighting fixtures and accessories in an up close environment at their booth #203.  CHAUVET DJ has partnered with retailer Music Trends, who will be on hand in the CHAUVET DJ booth offering some of the best gear deals to attendees on the show floor.
Visitors will also have the chance to win some new CHAUVET DJ gear of their own at the CHAUVET DJ booth with three raffle giveaways.  On Tuesday, March 14th at 4:00 pm, one lucky winner will score a new FXpar 9.  On Wednesday at 3:00 pm, a new Swarm 5 FX will be given away, and at 6:00 pm on the same day, the raffle prize will be a new EZpin Pack. Attendees can get raffle tickets by registering for a free CHAUVET DJ VIP Rewards account at booth #203 during show floor hours or by making a purchase from Music Trends during the Mobile Beat show.
"Having the opportunity to connect directly with the incredible entertainers and lighting users that come to Mobile Beat every year is so important for all of us at CHAUVET DJ", said CHAUVET DJ Marketing Manager Geoff Short.  "We're always grateful for the chance to share the amazing Lighting Experience with them and exchange lighting learning and ideas, especially at this point in time when so many great new opportunities are presenting themselves to DJs."