New
TRENDING
COLORband T3BT
COLORband T3BT is a full-size linear wash light with built-in Bluetooth® wireless technology. With the BTAir app (patent pending), COLORband T3BT can be controlled remotely from any smart phone or tablet without any additional hardware. Download BTAir for free from your favorite online app store. COLORband T3BT has 12 tri-colored (RGB) LEDs and 3 zones of control to create amazing automated effects. Access built-in automated programs via optional IRC-6 remote, Master/Slave or DMX. Compatible with BTAir.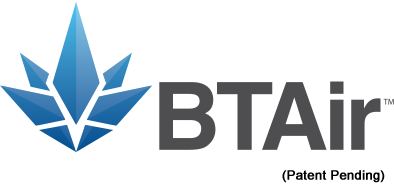 The Bluetooth® word mark and logos are registered trademarks owned by the Bluetooth SIG, Inc. and any use of such marks by Chauvet & Sons, LLC is under license. Other trademarks and trade names are those of their respective owners.
VIP Rewards Value: 220 Points
Full-size linear wash light with built-in Bluetooth® wireless technology

Control directly from a smart phone or tablet without any additional hardware

3 zones of control create amazing automated effects

Easily set static colors or automated programs with the optional IRC-6 remote

Save time running cables and extension cords by power linking multiple units

Access built-in automated programs via IRC-6 remote, Master/Slave or DMX

Fits best in the CHS-60 VIP Gear Bag

Patent Pending
DMX Channels:

3, 5 or 13

DMX Connectors:

3-pin XLR

Max Unobstructed Distance:

150 ft (45.7 m)

Light Source:

12 LEDs (tri-color RGB), 2.5 W (1 A)

Strobe Rate:

0 to 25 Hz

PWM Frequency:

7.8 kHz

Beam Angle:

42°

Operating Frequency:

2.4GHz

Coverage Angle:

70°

Illuminance:

548 lux @ 2 m

Power Linking:

15 units @ 120 V; 28 units @ 230 V

Input Voltage:

100 to 240 VAC, 50/60 Hz (auto-ranging)

Power and Current:

37 W, 0.5 A @ 120 V, 60 Hz
36 W, 0.2 A @ 230 V, 50 Hz

Weight:

6.6 lb (3 kg)

Size:

39.3 x 3.8 x 5.5 in (1000 x 98 x 140 mm)

Approvals:

CE, FCC

Optional Controllers:

IRC-6
Bluetooth® Version: 4.2
What's Included
COLORband T3BT
Colorband T3BT
Power cord
Hanging bracket with mounting hardware
Warranty card
Quick Reference Guide
Read Our Review
2.8 out of 5 stars (based on 5 reviews)
THe least put-together of the BT fixture Line I have seen thus far
I bought this simply to light up my facade. I liked the appeal of easily connecting this to programs I made with my other BT products. However, this product needs some work on its bluetooth functionality. I know it is not the app, because other fixtures excel at the programs I made, where this unit has some trouble. I can get it to work with minimal trouble, and clients will not notice the seemingly minor details, but to me, the functionality and capability to keep up with the other fixtures is not there. Also, the color mixing is pretty poor in some areas, but this is a issue I can look past. Don't let this sway you from their other BT products, as they function much better. This one needed some more work before launch. I will eventually be swapping this out for one with quad LEDs to match my BT uplights, but for now, this will suffice. I just think they rushed this particular model out to shelves.
Bright but not lIte
This fiXture is very bright, but has several Issues. I work wIth chauvet products Alot and they are amazing. The t3 bt did not impress me. When using them via dmx – chamsys. Dim chaSes Do thr whole bar not 3's, but the color works on 3'S. The bar itself is A little Heavier than otHers. When you tigHten the stands it always becAme un done before i am even able to hang it up. And it likes to flop around. When color mixing or going throUgh cues, it keeps the color before and blends to the new color. And it DOESN'T ever color mix Correctly when goIng ThroUgh your playback. I own foUr of them and they are useable just better done Used on the floor, and using the app.
sound mode poor response
I recently purchased a tis3bt. it appears that the sound mode is not working properly. I have adjusted the sensitivity up to 100 with almost no response. I have a bass amp positioned 8 feet away and still no or very little response. I borrowed my friends t3usb and his sensitivity is set at 43 and works perfectly! very disappointed. will return unit.
Response from CHAUVET DJ
That's disappointing to hear, Michael. Thanks for the feedback. This will need troubleshooting as we aren't sure why you're experiencing this issue you described. Someone from our Customer Service team will reach out to you to assist! Thank you for being a CHAUVET DJ user.
Can't use Zones via BT
The light is nice (5 stars) nd easy to use via BT (5 stars) but it would be nice to have sound work and have zones (split bar in (3) sections of (4) lights when in BT use. The light does this when in stand alone and DMX. Little over looked feature. Sound mode via BT does not work well. (1.5 Star)
Response from CHAUVET DJ
DJ Rukus, Thanks for this feedback! In order to access the three zones, select "Zone Chase" from the left menu bar of BTAir. In this mode, you can choose one or more colors and the fixture will chase those colors through the 3 zones of COLORband T3BT. Utilize DMX for further control of the 3 zones, other than choosing colors; this is not an overlooked feature for BTAir. Could you elaborate on Sound Mode not working well? You can also reach out to the customer service experts for troubleshooting: [email protected]
These COLORband T3 BT Bars Are Awesome
This light works with the Chauvet DJ BTAir Bluetooth App which is super easy to use and the best part is that its free to download. The light itself is super bright and versatile utilizing tri color LEDs. Great for wall washing, Up-lighting or to light up a DJ facade. It"s compact and easy to set up. hey have so many options in the app which makes them perfect for any event. You can also use this with DMX Controller or the Chauvet IR-6 Remote. Love it!!!