CHAUVET DJ 2019 Road Show with Electro-Voice and Retailers
Posted on February 13, 2019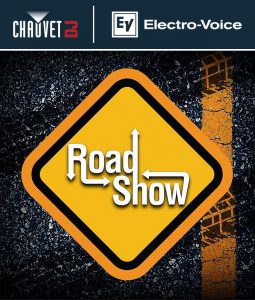 CHAUVET DJ and Electro-Voice are coming to a city near you! Get ready for cutting-edge product demos on all your sound and lighting needs. Plus, FREE giveaways, refreshments and entertainment, and awesome gear deals from select retailers. Ready to have some fun?
Tour Dates:
Tuesday, March 26th – San Francisco, CA
Thursday, March 28th – Seattle, WA
Tuesday April 9th – Dallas, TX
Thursday, April 11th – Houston, TX
Tuesday April 30th – Minneapolis, MN
Thursday, May 2nd – Detroit, MI
Tuesday, May 21st – Washington, DC
Thursday, May 23rd – Boston, MA
Check out full CHAUVET DJ Event listings here!