CHAUVET Endorsed by DJ Roonie G
September 2010
SUNRISE, Fla. – We're pleased to announce our first-ever endorsement agreement with DJ Roonie G, a unique A/V artist that spins both audio and video as a DJ for clubs, celebrity parties and more. Additionally, DJ Roonie G specified CHAUVET® fixtures inside his nightclub, Mix Ultra Lounge. The nightclub held its grand opening in July and is located in his home town Columbus, Ga.
"It's an upscale high-energy nightclub designed to deliver the ultimate nightlife experience," said DJ Roonie G. "Getting this place tog
ether has been both exciting and exhausting. And the lights look amazing!"
CHAUVET® fixtures installed in Mix Ultra Lounge are six Intimidator™ Spot 250 moving heads and two lasers, Scorpion RG55 and Scorpion Storm RG.
DJ Roonie G has crafted his own blend of audio-video content encompassing popular music videos, film footage, comedy shorts and custom graphics. The effect is a stunning sensory explosion for the audience. He is a three-time Club World Award Winner and was nominated for "America's Best DJ" this year. He has several residencies throughout the country, most notably Jet at The Mirage in Las Vegas.
"We appreciate and admire DJ Roonie G's talent, business sense and personality," said Vice President Berenice Chauvet. "He is an electrifying visual artist and superior lighting was the perfect complement for his work. We're very excited about working with DJ Roonie G in the year to come."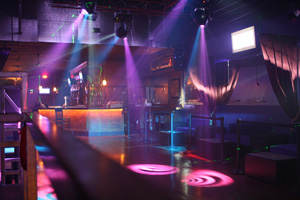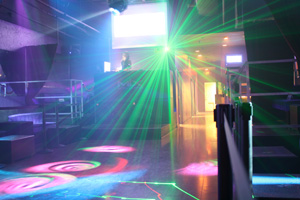 Mix Ultra Lounge, Columbus, Ga.