CHAUVET Infuses Yates's With Energy
September 2011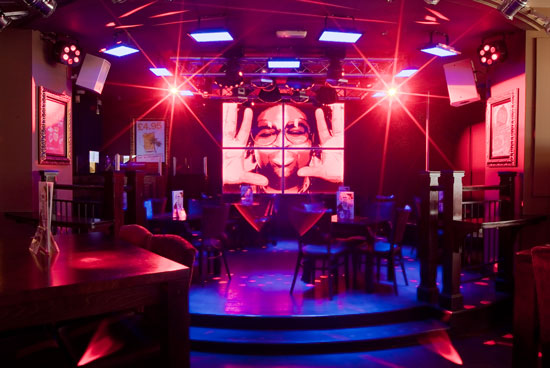 Peterborough, UK – The biggest party town in Cambridgeshire is home to Yates's, a chain of restaurants serving breakfast, lunch and dinner as well as a swinging nighttime scene. Over the diminutive 10' x 10' dance floor are nearly 30 CHAUVET® fixtures specified by Wayne Biddlecombe, project manager for Play Network.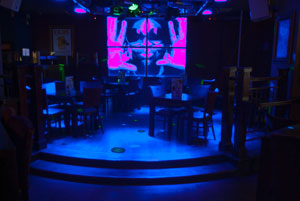 The dance floor, found in the middle of the bustling restaurant, features a square truss that mirrors its dimensions below. Placed in the center of the truss are four
Vue™ 6.1
, six
Derby™ X
and two
Hemisphere™ 5
effect lights—working overtime to the beat of the five resident DJs, who play nightly. Surrounding the truss square are 10
LED Shadow™
blacklights, six hanging along the perimeter while the other four fan out in a half moon, mimicking the stairs to the dance floor below. On the crescent's outskirts are four
Q-Spot™ 160-LED
moving heads, which run down the center of the club. Two
Swarm™ 4
effect lights hang from the ceiling at the front of the restaurant and shine through the windows, enticing people to enter.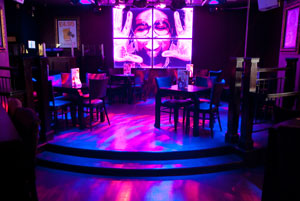 Infused with moving lights, the Peterborough location is no longer one of the quieter restaurants in the chain.
"The restaurant had been suffering at night," Biddlecombe said. "It was a bit of a blank canvas and what was there was not working. Now the lights fit the space. The Q-Spot™ 160-LED is a lovely compact fixture. What more could you want for that size?"
Gear list:
4 x Q-Spot™ 160-LED
2 x Swarm™ 4
4 x Vue™ 6.1
6 x Derby™ X
2 x Hemisphere™ 5
10 x LED Shadow™