Enormous Christmas Cards Steal The Show
April 2021
We honestly can't believe how great this is. Telecom operator Vodaphone UK was determined to cheer up children stuck indoors during the holiday season. Partnering up with FIX8Group and creative agency The 5Gs, they set up an enormous "Connect the Magic" charity light display.
Children across the UK could submit their hand-drawn Christmas cards, which were converted into pixels and displayed on a 22 x 15 metre screen on the side of a Bristol car park, which was being continually livestreamed and updated with new cards over a period of several weeks.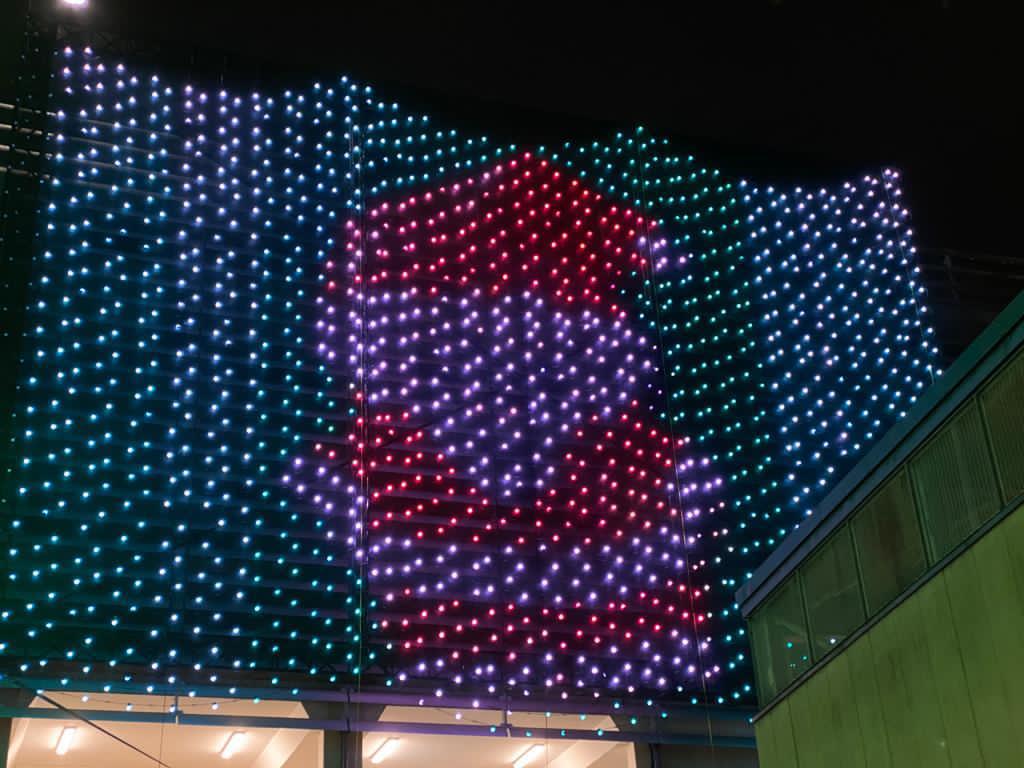 Making up this "screen" were 54 CHAUVET DJ Festoon 2 RGB and 32 Festoon extensions totalling an unbelievable 1300 meter and 1600 bulbs. The setup was pixelmapped so every child's submission was accurately rendered when they looked at the livestream or visited the site.