From White to Colorful with CHAUVET®
November 2011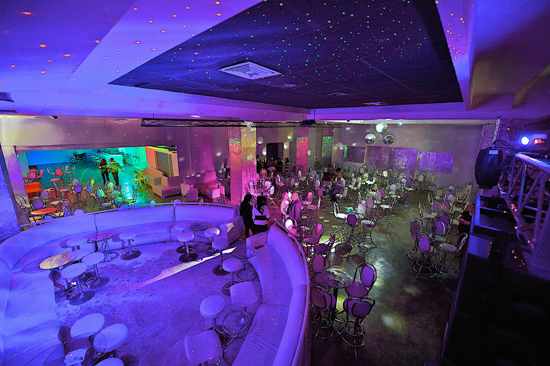 Santo Domingo, Dominican Republic – An assortment of CHAUVET® lights transforms El Tunel Disco, a club located inside the Aurora Del Sol Hotel & Casino, into a colorful and enticing venue. The white walls and furniture in the club provide the perfect background for an explosion of colors from the 24 fixtures specified by Joan Gonzalez, owner of the distribution company, Starlight Music.
The club's name translates into Disco Tunnel, inspired by the tunnel-shaped entrance you go through to enter the club's main room. Ten COLORstrip™ linear wash lights line ledges for cozy yet elegant cove lighting. Invisible to the visitor, the COLORstrip™ fixtures project beautiful color chases and fade patterns for a warm ambience.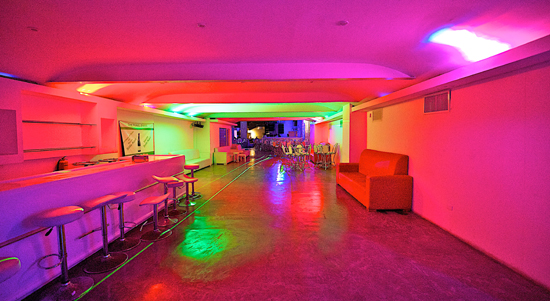 A centralized truss that carries audio and lighting equipment was built against a wall on the opposite side of the entrance. From the truss, two Q-Spot™ 260-LED moving heads flank the speaker system and vitalize the club with colorful washes and gobo projections. Generating low heat, these lights are a perfect fit for this small club.
Three Scorpion™ Storm FX lasers and a Scorpion™ Storm RGX sit high on the truss and spread sharp beams in star field patterns, while four Cirrus™ and an Eclipse™ effect lasers hypnotize with ripple, storm and night sky effects highly visible on the white ceiling, walls, white bars, couches, chairs and bar stools.
A sleek, all-white VIP lounge stands out from the gray floor when reflecting bright colors from the Q-Spot™ 260-LED moving heads. Hung above the DJ booth, two high-powered DMX Mega Strobe™ III lights cover the entire club in blinder effects. On the adjacent wall a Techno Strobe™ 2000S adds to the dazzling effects, flashing from the centralized truss.

A Hurricane™ 1800 Flex water-based fogger directs fog throughout the room emphasizing the effects from all the lights in the club. An Obey™ 70 controller programs the COLORstrip™ lights at the entrance, and another one controls the rest of the fixtures throughout the club's interior.
Gear list:
10 x COLORstrip™
4 x Cirrus™
3 x Scorpion™ Storm FX
2 x DMX Mega Strobe™ III
2 x Obey™ 70
2 x Q-Spot™ 260-LED
Eclipse™
Hurricane™ 1800 Flex
Scorpion™ Storm RGX
Techno Strobe™ 2000S