Jeff Hinton And CHAUVET DJ Reflect Two Distinct Styles In Johnny Cash/Neil Diamond Tribute Show
May 2019

DIXON, IL – With over 190 million albums sold between them, Johnny Cash and Neil Diamond are popular music icons. Although both artists have reached the pinnacle of their professions, they did so with two very different musical personas. Singer/guitarist Doug Allen Nash is managing to balance these two distinct styles on a global tribute tour that celebrated the artistry of both legends.
At a sold-out performance at the Historic Dixon Theatre in March, lighting designer Jeff Hinton from 815 Production DJ Service, Tampico, IL, also did justice to both artists with a versatile lightshow that reflected the mood and music of both Cash and Diamond. Aiding him in this endeavor were 14 CHAUVET DJ Intimidator Hybrid 140SR moving head and six Intimidator 350 LED Beam fixtures.
"I've toured with Doug Allen Nash before," Hinton said, "so I already knew most of the show pretty well. With my lighting design, I really wanted to establish two very unique color palettes and styles to create a variety of moods, and decided to break out the new Intimidator 140SRs to help accomplish this. This fixture effortlessly morphs from spot to beam to wash, which really allows for great flexibility in the lighting design."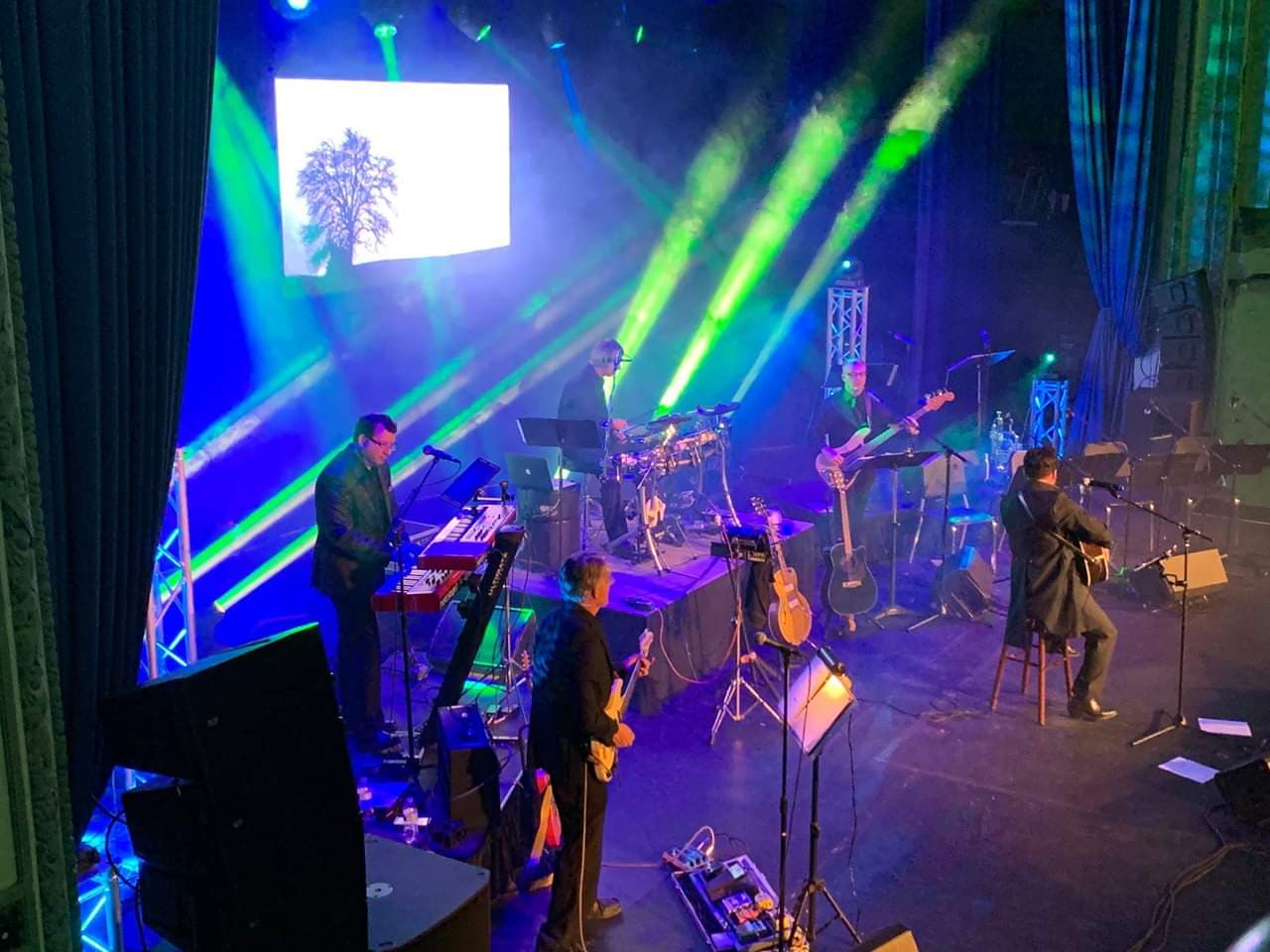 The way Nash performs as Johnny Cash and Neil Diamond is as different as the singers themselves. "Bringing the music to life with lights always amazes me," said Hinton. "For Cash, the mood is grittier and more intense, like the Man in Black himself. Nash's version of Johnny Cash's Hurt is one of my favorites, and for that I kept everything dark red except for the ground package of six 140SRs, which I set on a 15-second slow triangle sweep of the whole stage in a crisp, bright white. The juxtaposition of the darker color with the movement of the white really helped create an intense atmosphere for the song. However, for Diamond, brighter, more jewel-like colors were required to match the more upbeat, pop-rock feel."
The 140SR fixture offers 12 colors + white, two independently controlled prisms, and dual gobo wheels. "The colors these fixtures produce are really intense," Hinton said. "I particularly enjoyed the sepia-looking white I was able to achieve with the 140SRs. Using the prism with a very small gobo rotation provided one of my favorite features, and I was able to create some really evocative looks. I ran the Intimidator 350 LED Beams along the upper truss to complement the video wall. With both fixtures, being able to throw up different gobos and shift the light palette allowed me to completely change the look and feel on the stage, and beam movement and aerial effects really helped establish a style between Nash's different personas."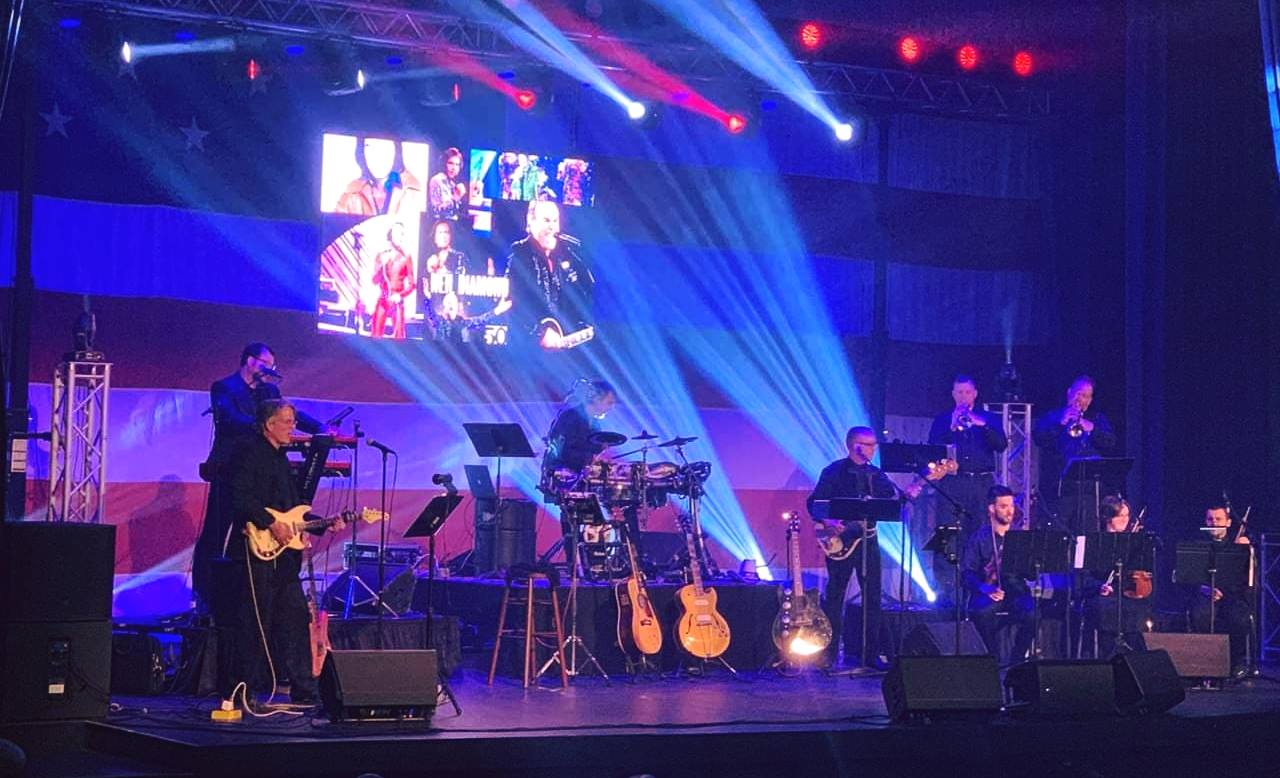 Whether lighting Johnny Cash or Neil Diamond, Hinton's design was flexible enough to transform the stage from dark to dreamy for Nash's sold-out tribute show. With an assist from CHAUVET DJ, Hinton's unique color palettes matched the style and mood of both legendary performers, seamlessly transporting the audience into the legendary songs that have defined the American landscape for two generations, and continue to resonate today.