Jeff Hinton Reflects Olivia Dvorak's Changing Music With CHAUVET DJ
July 2018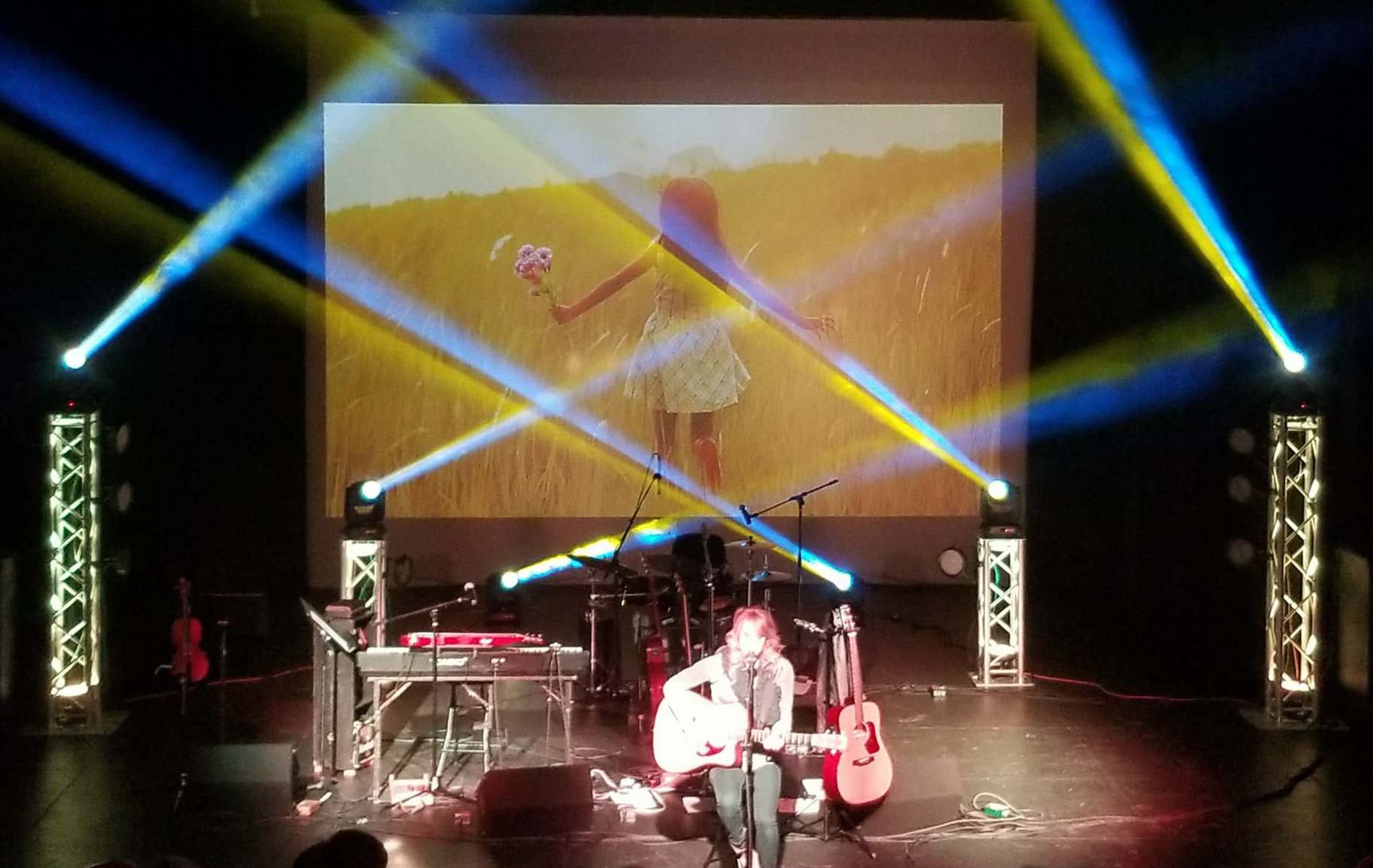 ROCKFORD, IL – Mixing the sweet, delicate freshness of a spring morning with the high-powered energy of a summer storm, 25-year-old singer/guitarist Olivia Dvorak has been making waves on the country music scene with her diverse sound. After opening for legends like Loretta Lynn and Trace Adkins, the versatile artist, who has been described as a "one woman band," returned home to Rockford, Illinois in April for a sold-out performance at the city's Nordlof Center.
As comfortable with her looper pedal as she is playing her rhythm guitar, Dvorak took the hometown crowd on an exciting multi-faceted musical journey that wound its way through the heart of country with excursions to the edges of other genres. Keeping pace with her through every twist and turn was an appropriately versatile lightshow by Jeff Hinton that was anchored by six CHAUVET DJ Intimidator Hybrid 140SR fixtures.
Flying his 140-watt moving fixtures on midstage and upstage truss, Hinton used them as washes, spots and beams. "We value the versatility that the Intimidator fixtures give us," he said. "This is a big reason why we always liked them. Budget and load-in time are constant considerations, so when a fixture does so many different things so well the way the Intimidator does, you want to have it in your lighting arsenal. Plus, the relatively compact size of the Intimidators makes them easy to hang."
On a design level, Hinton relied on the Intimidator Hybrid 140SR fixtures to create a continuous flow of changing looks for Dvorak's Rockford show. "This artist goes everywhere from soft ballads to intense challenging songs," he said. "Whatever mood she conveyed at different points in the show, we were able to match it with our lighting. The Intimidators gave us some very soft washing and a lot of deep saturated colors. At other times, we used them for specials, spot lighting, and crossing patterns of light on stage. Thanks to their zoom, we were able to have tight control over where our light went."
At other times, Hinton used the Intimidator Hybrid 140SR to pump up excitement with aerial effects and engage the crowd with audience lighting. He notes that the fixture's dual gobo wheels created opportunities for him to engage the crowd with mid-air effects.
"We got a lot of response when we changed up the lighting," said Hinton. "When you are lighting for an artist like Olivia Dvorak, you know that she is going to cover a wide range of material. Our lighting gave fans a reference point for these changes."
Fans could "feel it," said Hinton, when the lighting changed with the music…And the feeling on this rising star's homecoming night in April was very, very good.