Qube Event Creates Orchestral Looks at Kanjers in Concert with CHAUVET DJ
October 2019

's-Hertogenbosch, THE NETHERLANDS – With the intricate ensemble of brass, woodwind, stringed and other musical instruments all having their place within the greater symphony, the orchestra is perhaps the ultimate embodiment of the view that the whole is greater than that of its individual parts.
Kanjers in Concert, an event that recently took place at the Theater aan de Parade in the Netherlands, sought to extend upon this definition by offering a platform for mentally disabled artists to perform with established orchestral musicians. Tasked with providing visual support for the event, Qube Event Supplies included another visual element into the overall composition with the inclusion of 24 CHAUVET DJ Vivid 4 panels that served to replay live video content while serving as a light source in themselves.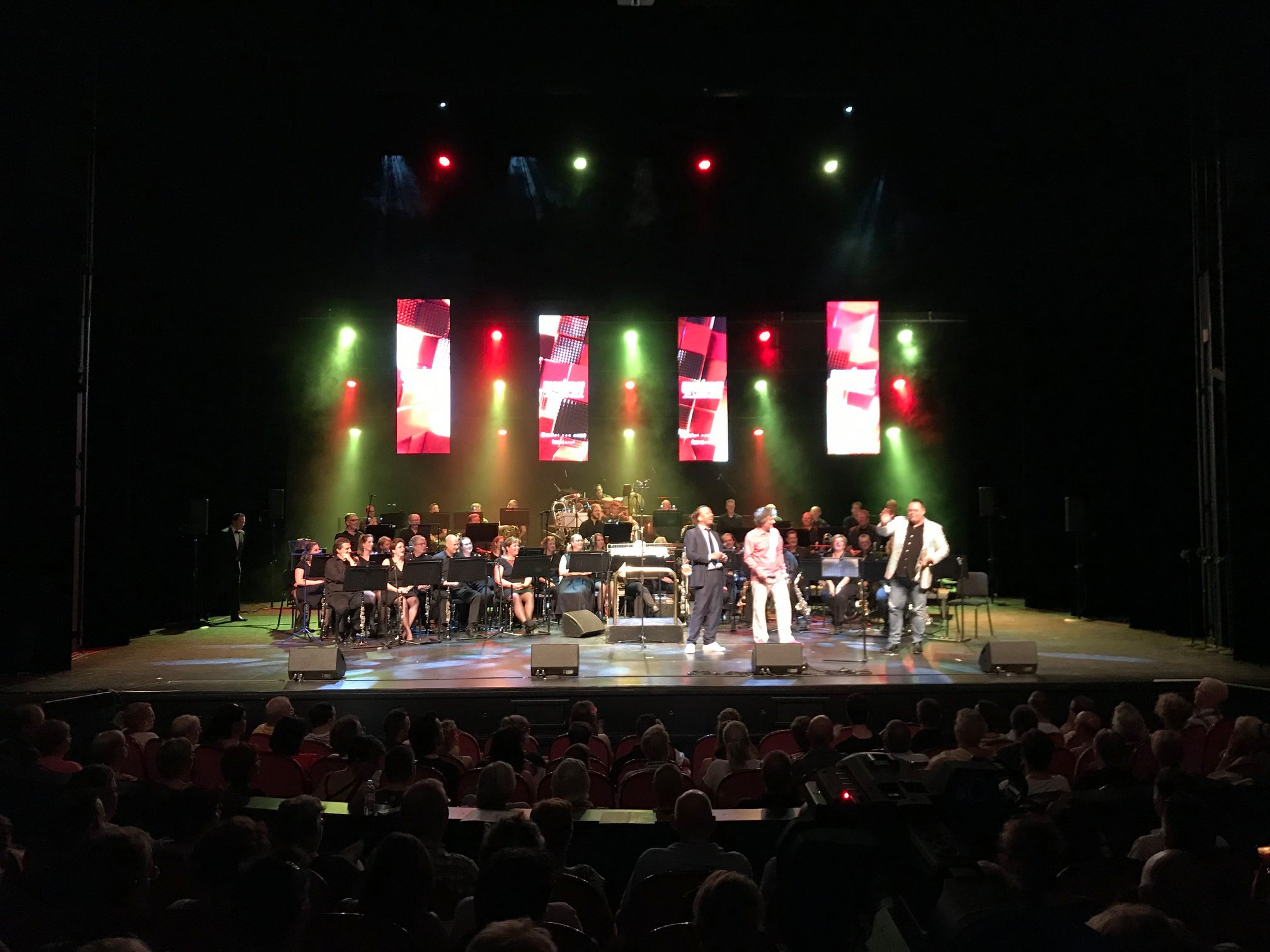 Divided into four separate sections to create four individual video walls each measuring 100cm by 300cm, the Vivid 4 panels were hung above the orchestra at 150cm intervals. Each element within the arrangement was hung at a different stage depth to create the overall impression of perspective. This arrangement also succeeded in performing a number of different practical functions regarding the overall stage aesthetic and the performances themselves.
"We included the video screens within our visual concept for two reasons," explained Joep van't Hoff, video and light engineer at Qube Event Supplies. "Firstly, the panels served as luminous decor elements within the orchestral set up; and secondly, they provided a platform for video content to be displayed, such as playing introductions of each orchestra member before the performance."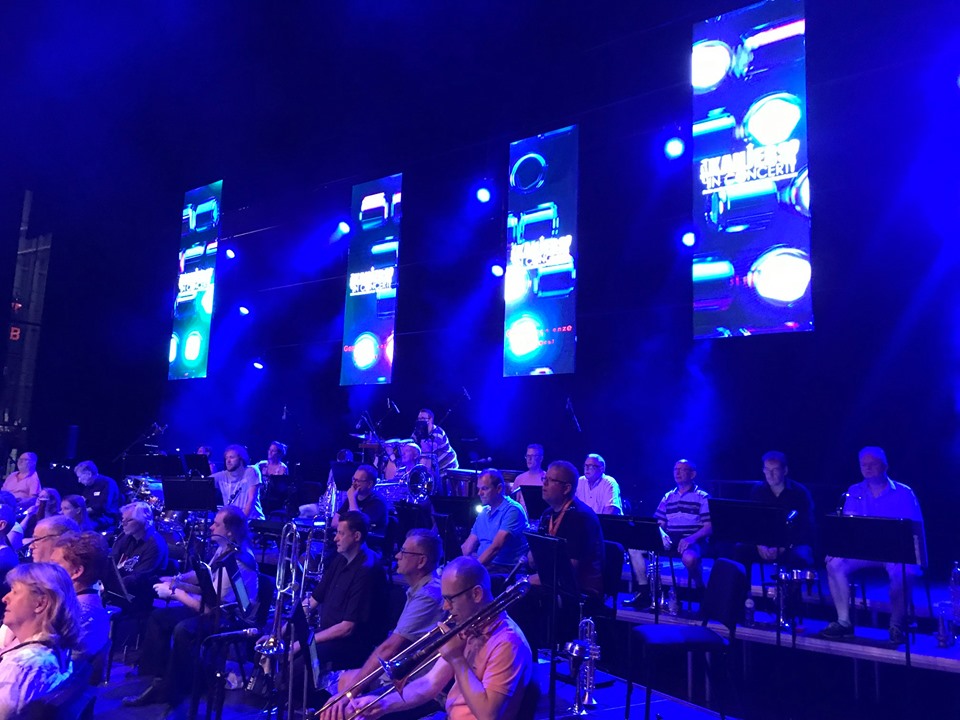 Thanks to the 4,8mm pixel pitch of the Vivid 4 Panels, van't Hoff and his team were able to relay all manner of video and picture content with pin sharp consistency. What's more, the superb color rendering of the panels ensured video playback of the various orchestra members was displayed authentically, allowing the entire 2,500 capacity auditorium to enjoy video content regardless of position.
The Vivid 4 panels also gave Qube Event Supplies an element of flexibility when setting up the rig. With their multiple magnets and positioning pins enabling effortless attachment and detachment, the team was able to build up and break down the entire formation in a matter of minutes, leaving more time to create colorful content to be played on the screens between video sequences.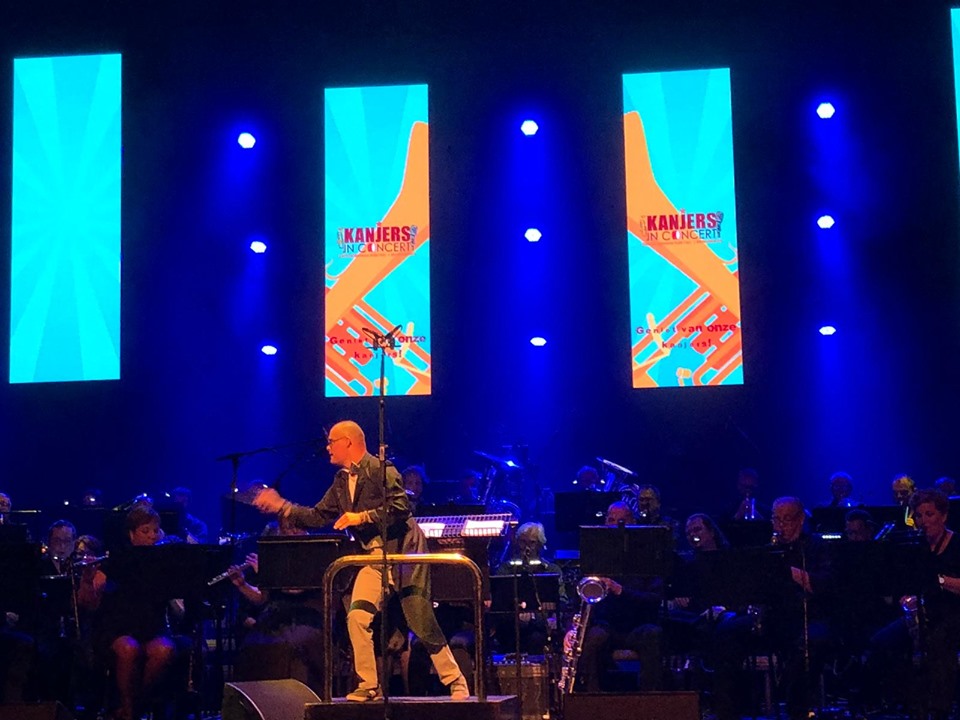 "The Vivid 4 panels were instrumental in shaping the whole look and atmosphere on the stage," concluded van't Hoff. "The inclusive nature of the event demanded that we create a perfect synergy between audio, video and lighting – and the Vivid 4 screens allowed us to achieve just that."