Zach Scott Adds Punch To 7th Heaven's Chicago MayFest Appearance With Intimidators
June 2016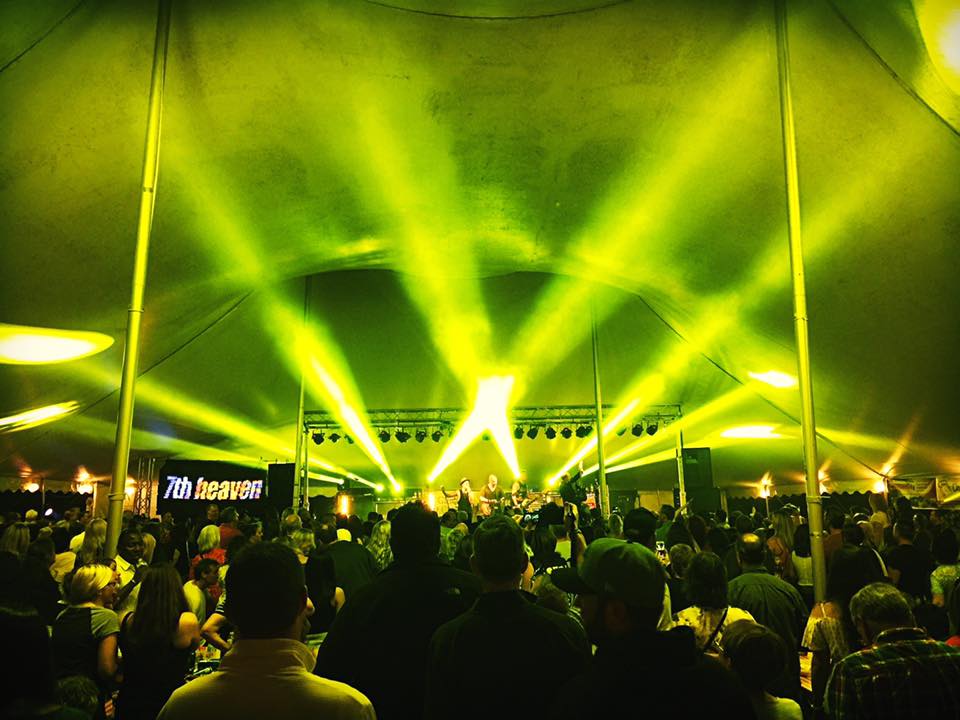 CHICAGO – Like a robin heralding the arrival of spring, MayFest marks the start of the summer music festival season for residents of the Windy City. A three day celebration of food, drink and community spirit, the event showcases local musical talent.   Headlining this year's festival on Sunday night, was 7th Heaven, an old school rock band that charted two Billboard hits, has had its songs appear in national TV commercials, and opened for the likes of Bon Jovi and Kid Rock. Lighting designer Zach Scott added punch to the band's MayFest appearance with a ground package that was anchored by Intimidator Beam LED 350 fixtures and Rogue R2 Beams by CHAUVET DJ's sister company CHAUVET Professional.
"There's a large and loyal following for 7th Heaven in Chicago and the Midwest. One of the things that draws fans to this band is its incredibly high energy level." said Scott. "My goal is to reflect this energy level by producing a high impact lighting design – and the R2 Beams allow me to do that. I love the look of the beams, especially when I'm on the festival circuit."
Scott has plenty of opportunities to use the Rogue R2 Beams along with the lasers, LED video curtains and other fixtures in his ground package at festivals. A mainstay of the Chicago music scene, 7th Heaven seems to appear at an outdoor festival every weekend during the summer. Described by the Chicago Tribune as a "band of workhorses," the group averages 200 shows a year.  This not only keeps Scott busy, it's also made him quite adept at setting up rigs in a heartbeat.
"There are some shows where we only get a 30 minute changeover. My entire rig needs to be up and ready for the show in that amount of time," said Scott. "So, I tend to favor compact fixtures that are easy to set up and have a lot of output. I also do programming in advance. Each song the band plays is cue stacked in my console. This allows me to design and program more complex looks to complement the music."
For the MayFest ground package, Scott mounted four Rogue R2 fixtures on 4-foot vertical truss towers across the stage. The four other Rogues in his rig were positioned on guitar cabinets. He used the two CHAUVET DJ Intimidator Beam LED 350 moving fixtures (positioning them on drum risers), along with LED pars, laser beams and two upstage LED video curtains. He controlled his rig with a ChamSys MQ40 console.
"At a festival like this, I want to achieve a balance," he said. "I want a rig that is fast and easy to set up, but I don't want to give up the powerful looks that people associate with 7th Heaven. For the most part, the band gives me the freedom to design whatever I want. Most songs will usually have two colors and I chose whatever the song calls for. The prism in the R2 Beam looks great. I call on it frequently throughout the show, usually for more mellow songs."
For his part, Scott is happy keeping up with his client's rigorous touring schedule.  "It's hectic, but a lot of fun," he said. "We get to reach a lot of people in close settings. The music never gets old." Neither do the looks created in 7th Heaven's lightshow. Thanks to an LD who's thought through every detail of his rig.