Win Easier with CHAUVET DJ's "How Do You Light Easier?" Instagram Contest
September 2018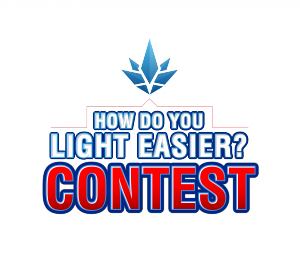 Sunrise, Florida – CHAUVET DJ's new Bluetooth® wireless technology enabled products are sweeping the lighting industry, allowing users to light easier right from phones and tablets. Now, one lucky winner will have the chance to light easier with their very own Bluetooth® lighting package from the CHAUVET DJ Light Easier Contest! "How Do You Light Easier?" is set to cultivate beautiful, creative, and interesting Instagram photo submissions, showcasing the most unique or optimum usage of any CHAUVET DJ fixtures this Autumn season. Running from September 24, 2018 through October 19, 2018, the contest offers a chance to snag a grand prize of the all new Bluetooth® compatible fixtures: SlimPAR Q12 BT, COLORband T3 BT, and SlimPAR T12 BT, which are compatible with BTAir (patent pending).
To enter, contestants should post a photo of their most engaging lighting displays, using any CHAUVET DJ fixtures and effects, to their own Instagram page. Set-ups could be big or small – one light or a full arsenal! Post a caption listing the fixtures used in the picture, along with the hashtag, #HowDoYouLightEasier. All eligible submissions during September 24th through October 19th will be judged by a team of CHAUVET DJ lighting experts! "CHAUVET DJ users are some of the most creative lighting users anywhere, especially with the new addition of Bluetooth® wireless technology lighting and the BTAir app," said CHAUVET DJ Global Brand Manager, Geoff Short. "We are excited to see these innovative submissions and just as excited to get the new BT line into the hands of the winner."
One talented first-place winner will receive the grand prize and a shout out across CHAUVET DJ's social media. To be eligible to win, contestants must follow CHAUVET DJ on Instagram. All contestants must be 18 years old or older, as well as a resident of the continental United States. Complete rules are available at www.chauvetdj.com/lighteasier.
This contest is run solely by CHAUVET DJ. It is not affiliated with, sponsored by or endorsed in any manner by Instagram or its parent company, Facebook, Inc. CHAUVET DJ is solely responsible for the content and implementation of this contest.