CHAUVET DJ Lights Up NAMM 2019 With Innovation
January 2019
Sunrise, Fl. – CHAUVET DJ revolutionized mobile entertainment lighting with the introduction earlier this year of the BTAir app, which utilizes Bluetooth® wireless technology to allow lights to be controlled directly from phones and tablets without DMX or any additional hardware. Now, the revolution continues at the 2019 NAMM Show with the introduction of new 100% wireless battery-powered Bluetooth® products.
Making its debut at the CHAUVET DJ NAMM booth (11138) are three new battery-powered 100% wireless Bluetooth® wireless technology lights. The EZLink Par Q4 BT and EZLink Par Q6 BT are battery-powered quad-color (RGBA) LED par fixtures with built in Bluetooth® wireless technology. EZLInk Par Q4 BT has four 3-watt LEDs on board. EZLink Par Q6 BT has six 3-watt LEDs. Both include genuine amber to provide rich, warm and vibrant color mixing and natural-looking color temperatures. The EZLink Strip Q6 BT, a 100% TRUE wireless, battery-operated linear wash light has six quad-color (RGBA) LEDs on board with 3 zones of control to create amazing automated effects.
Another product debuting is the EZLink FS BT, a convenient battery-powered footswitch with built-in Bluetooth® wireless technology that provides hands-free triggering of lighting scenes exclusively in the BTAir app. Quickly access previous scene, next scene and blackout. The rechargeable lithium-ion battery eliminates constant battery replacement.
CHAUVET DJ will also unveil Intimidator Spot 475Z, a powerful moving head spot designed for large events. It is fitted with an ultra-bright 250 W LED, as well as the EZBar, a battery-powered bar with 3 independent warm white pin spots designed to accent event space elements.
Other new products from CHAUVET DJ include:
Scorpion Dual RGB, a dual RGB FAT BEAM™ aerial effect laser that creates perfect color combinations by mixing red, green and blue laser diodes.
Vivid Drive 28N, an easy-to-use video driver for CHAUVET DJ Vivid video panels.
CHAUVET DJ will also be hosting two seminars during the show. Both happen on Friday, January 25 in Room A12 Malibu on Level 4 of the Anaheim Hilton in the Anaheim Convention Center. The first, which runs from 1:00pm – 1:50 pm is "Lighting Smaller Worship Spaces: A Budget-Friendly Guide That Lets Lighting Guide Your Gathering" with House of Worship lighting expert Daryl Sutton. The second, which runs from 3:00 pm – 3:50 pm is "Making Music Look Magnificent: Easy Lighting for Musicians and DJs with Jeremy Brech, President of DJ Jer Events and Lighting Design.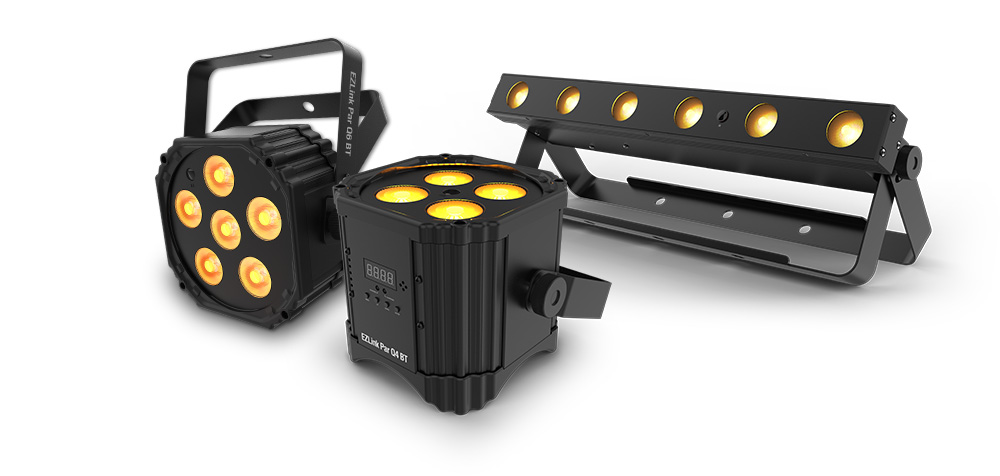 The Bluetooth® word mark and logos are registered trademarks owned by the Bluetooth SIG, Inc. and any use of such marks by Chauvet & Sons, LLC is under license. Other trademarks and trade names are those of their respective owners.