Lighting Up Community Habilitation Center
Posted on April 14, 2012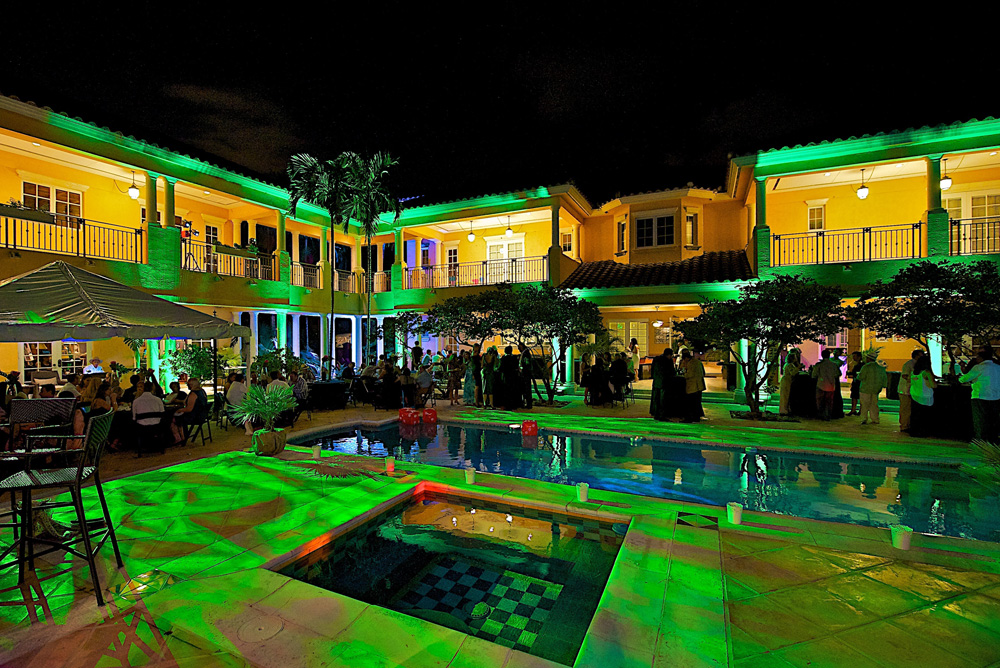 CHAUVET sponsored lighting gear during a fund raising event for Community Habilitation Center Inc., based in Miami, Fla. Held at a private residence on April 14, 2012, 150 people gathered to support the center's endeavors to help developmentally disabled adults and children learn community and workplace skills.
International Sales Director Stephane Gressier, whose family also participated in the event, set up 46 CHAUVET DJ and CHAUVET Professional fixtures throughout the residence's exterior courtyard as guests mingled poolside as well as the interior.
Flanked by the two-story residence on two sides of the courtyard, the picturesque setting was enhanced by eight SlimPAR Tri 12 IRC PAR-style wash lights, 16 COLORdash Batten Tri linear wash lights and 10 WELL wireless uplights. The strategically placed wash lights bathed the house with ambient light, serving as the perfect backdrop. Adding movement in other areas were two Intimidator Spot LED 250 moving heads, four Abyss LED 3.0 effect lights, a Scorpion Storm FXGB laser, a Scorpion Storm FX laser and two Gobo Zoom LED 2.0 gobo projectors. Enticing people to the dance floor were two Hemisphere 5 and a Radius effect lights.