CHAUVET Brings Youth Together and Saves Energy
September 2011
WARNER ROBINS, Ga. – After recently switching to CHAUVET® lights, Central Baptist Church saw a 50 percent increase in attendance for their youth services. In the church's youth center are four Intimidator™ Spot 250 moving heads and 16 LEDsplash™ 152B wash lights. The center is where students gather to perform, pray, play games and study the Bible.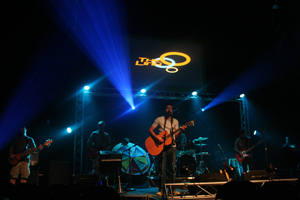 "We had about 60-75 youths coming to the service, and now because of the lighting, we are averaging 150 students," said Clifford Morey, lighting director for the Central Baptist Church. "We're trying to show that you can have a little fun—we use them for back lighting, ambient lighting, all over—but still send out our message in church."
The CHAUVET® fixtures give a contemporary feel to the youth room, and students have responded well to the new look, said Brandon Nichols, youth pastor for Central Baptist Church.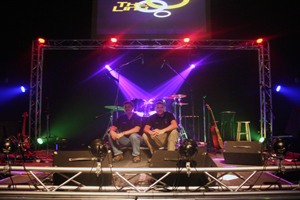 "We wanted the design to be appealing to the students, to offer them a place to feel comfortable, as they connect to each other and to God," said Nichols.
Morey factored the low cost and efficiency of LEDs when deciding to purchase new lights. "A lot of churches are [beginning to use LEDs] because they want to be more energy efficient, " said Morey. "We did the math: an LED [fixture] runs at 13 cents per hour versus a regular PAR, which costs $4 per hour."
Gear list
4 x Intimidator™ Spot 250
16 x LEDsplash™ 152B