CHAUVET DJ INSTAGRAM "PHOTOGHOST" CONTEST Offers Frightfully Good Prizes
September 2016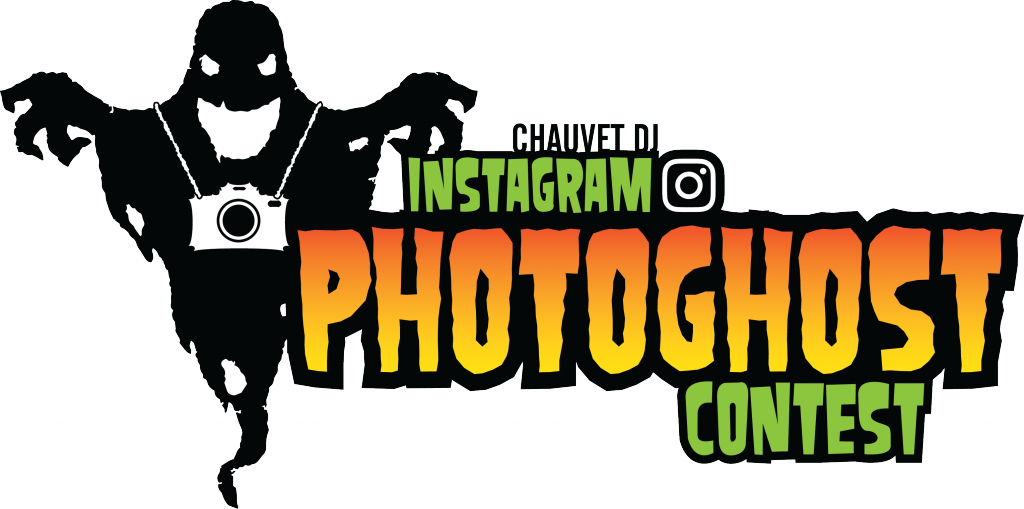 SUNRISE, Fla. – The CHAUVET DJ Instagram Photoghost Contest is sure to send shivers of anticipation down the spines of followers of the company's Instagram page this Halloween. Running from Saturday, October 1st, 2016 through Thursday October 20th, the contest offers DJs brave enough to enter the chance to win one of three great prizes: a Geyser P6 for first place; a Gobo Zoom USB (second) and a Scorpion Bar RG (third).
To enter, contestants should post a photo or video to their own Instagram page of their Halloween displays that use CHAUVET DJ fixtures and effects with the hashtag #ChauvetDJPhotoghost, then share the photo or video to CHAUVET DJ on Instagram. All photos/video entries shared to the CHAUVET DJ Instagram page from followers from October 1st through October 20th will be entered into a random drawing.
Three winners will be chosen on Friday, October 21st.
"CHAUVET DJ users are some of the most creative and innovative lighting users anywhere, especially during this fun time of year," said CHAUVET DJ Marketing Manager Geoff Short. "This is a fun way to highlight that creativity and reward three lucky winners with some great fixtures they can use to make their lighting effects even more dynamic. We can't wait to see what they come up with!"
To be eligible to win, contestants must follow CHAUVET DJ on Instagram (user name chauvet_dj). All contestants must be 18 years old or older and a resident of the continental United States.
Winners will be notified by email and via their Instagram page. Participants can submit as many entries as they'd like.
For complete rules visit, click here.