CHAUVET DJ to Distribute SoundSwitch
April 2017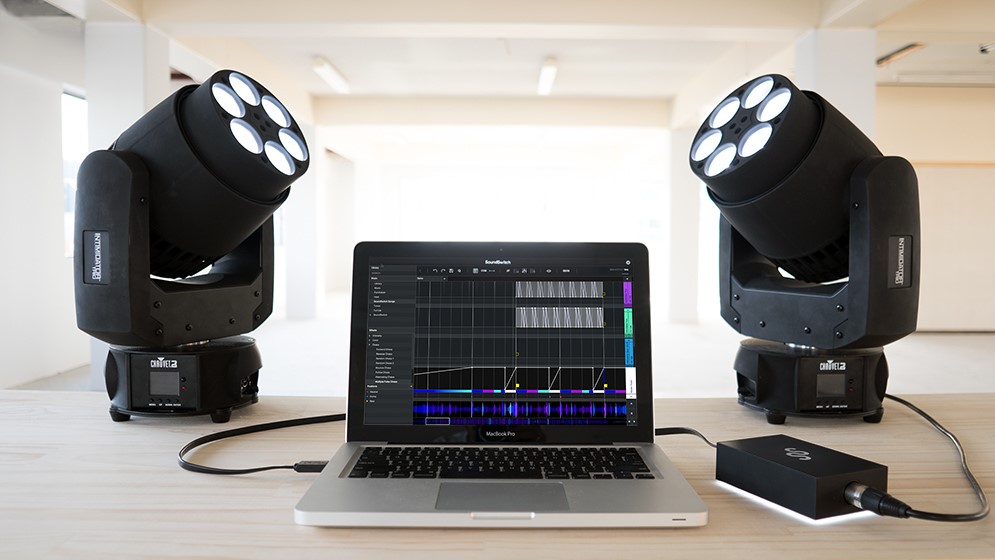 Sunrise, Florida, USA – Chauvet & Sons LLC has entered into an agreement with New Zealand-based Onesixone Ltd to have CHAUVET DJ distribute the SoundSwitch hardware/software package in North America as well as throughout much of the world. A revolutionary control solution, SoundSwitch allows DJs to trigger and keep their lighting in sync while playing any song, in any order.
"This is a game changer for DJs who wish to create their own complete live lightshow," said Chauvet CEO Albert Chauvet. "SoundSwitch puts the total show experience under the control of the DJ by seamlessly integrating DMX lighting with live audio."
DJs can use SoundSwitch to attach lighting cues to their audio tracks and video files then automatically play them back in sync while performing live from the mixing or controller board.  SoundSwitch works with any DJ mixing board or controller equipped with Serato DJ, the leading DJ control software.
Teaming up with a lighting industry leader like Chauvet will further accelerate the global adoption of this breakthrough technology according to SoundSwitch Chief Executive Officer Zak Meyers. "SoundSwitch is a first-of-its-kind lighting solution for DJs and CHAUVET DJ is clearly a leader in DJ lighting," he said. "So there is a great deal of synergy created by the two of us joining forces."
Under the terms of the agreement, SoundSwitch will be sold through most of the CHAUVET DJ dealer network worldwide , including on an exclusive basis in the United States and its territories, Canada, Mexico, the Caribbean, Central America, Venezuela, Colombia, Guyana (French/English), Suriname, Peru, Ecuador, Bolivia, Paraguay, United Kingdom, Belgium, the Netherlands, Luxembourg and France.